Galloway Glens Landscape PartnershipWednesday, April 24th, 2019 at 1:04pm
More than half the worlds blue bells are in the UK and in surveys they come out as one of Britain's favourite wild flowers. The display in Barhill Woods, Kirkcudbright is particularly splendid this year and the air is filled with their sweet scent. The display is at its peak at the moment so well worth a look, in a week or two they will lose their vibrance and die back, don't delay!

Tuesday, April 23rd, 2019 at 2:36pm

Our 'Ken Words' writing project is planning another of its very successful Poetry Walks this weekend. Alan McClure, local songwriter and artist, will guide a small group of aspiring writers around Barhill Wood, Kirkcudbright, helping them to gain inspiration from the landscape. https://t.co/kPha7l6Fiu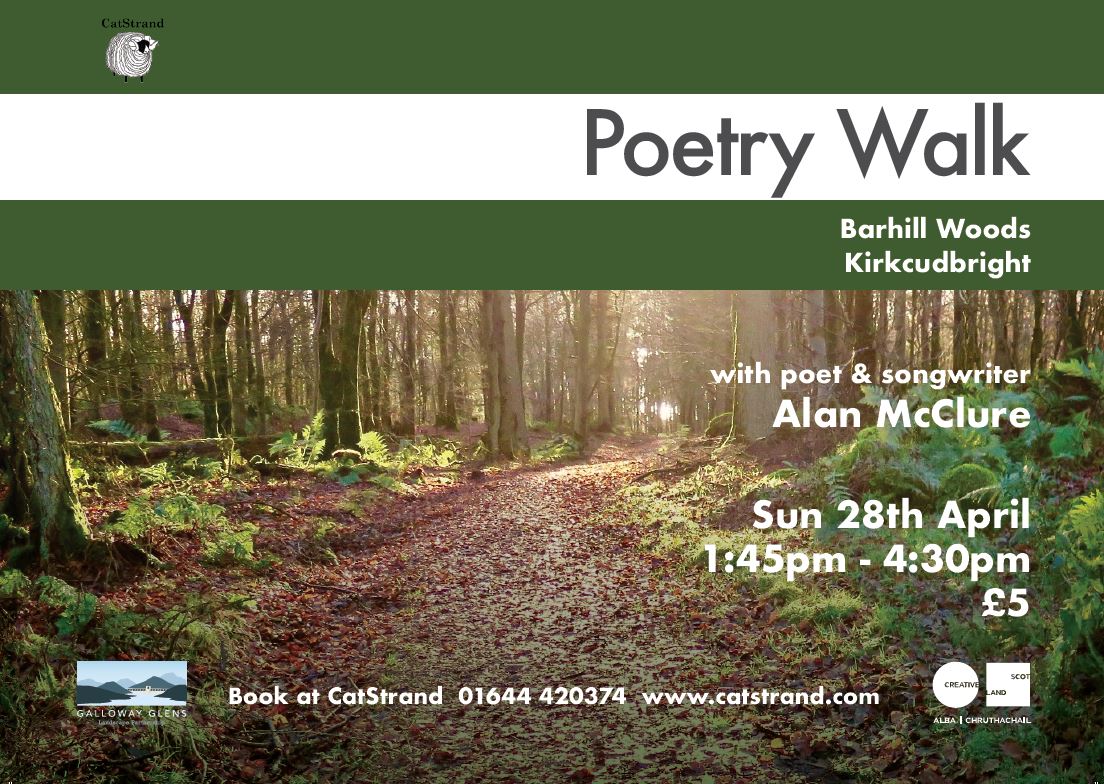 Tuesday, April 23rd, 2019 at 2:04pm

It's not too late to book onto our FREE information event for small and micro food & drink producers. Next Monday (29th) 5:30 – 7pm at Mr Pook's Kitchen, CD – come along for some top tips for selling at Farmers' Markets & making the next step into retail and business planning. https://t.co/S2USzCacOH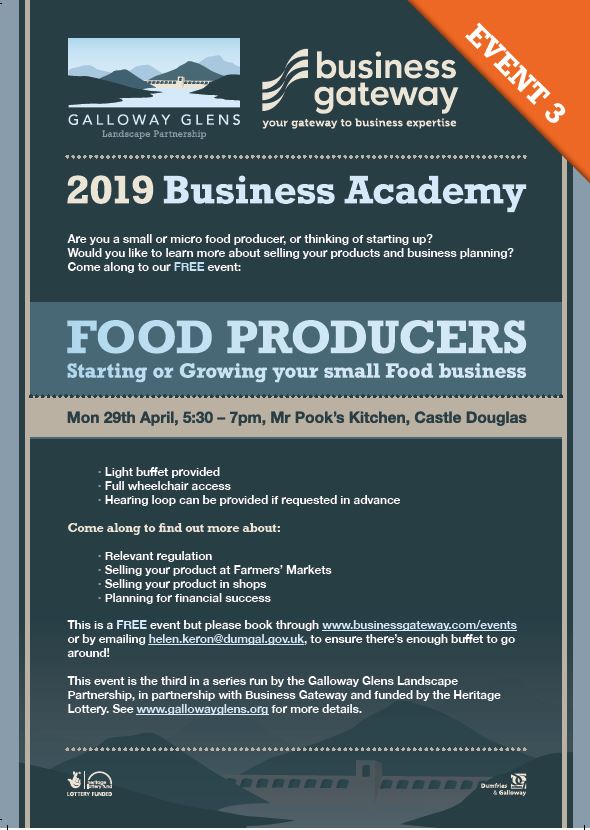 Get involved
If you have any queries please feel free to get touch ...